HISTORY
Greg Christy founded Nova Hydraulics in Indianapolis, Indiana, in 1998. He began his career in 1986 at a traditional hydraulics distributor. After learning the hydraulics business, he started his own company to fill a niche demand in the fluid power industry. Nova Hydraulics specializes in hydraulic pump and motor repair and remanufacturing for Denison, Sauer Sundstrand, Bosch Rexroth, Eaton Vickers, and many other brands. Through the years the Nova team has built a reputation for high-quality service and quick repair turn around that keeps customers coming back.
FACILITY
Although Nova Hydraulics repairs oily and dirty hydraulic components, you'll never find stray oil or dirt in our facility. That dedication to cleanliness prevents contamination in your hydraulic pump or motor and ensures a more effective repair. Our 14,000 square-foot facility even features air conditioning so parts do not rust. In addition to state-of-the-art diagnostic, repair, and testing equipment, Nova Hydraulics keeps inventory of hydraulic parts to speed pump and motor repairs. Our stock of remanufactured and new hydraulic pumps and motors gives you cost-effective options when repairs don't meet your needs.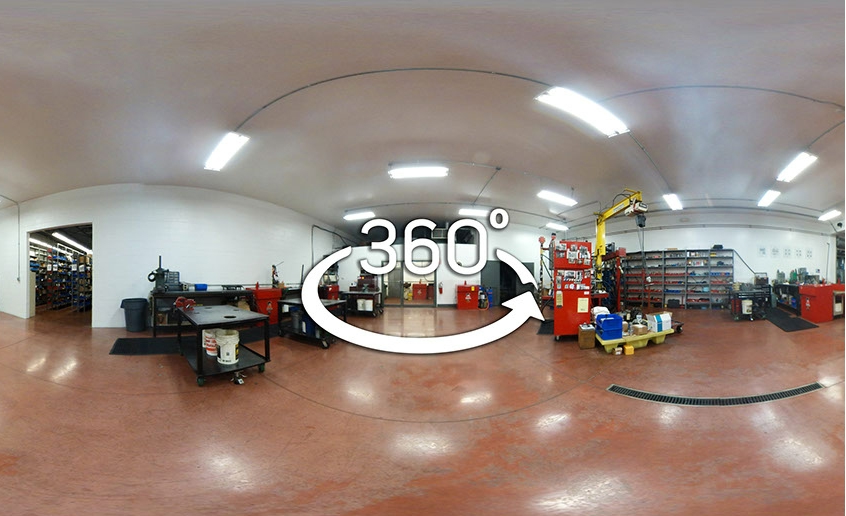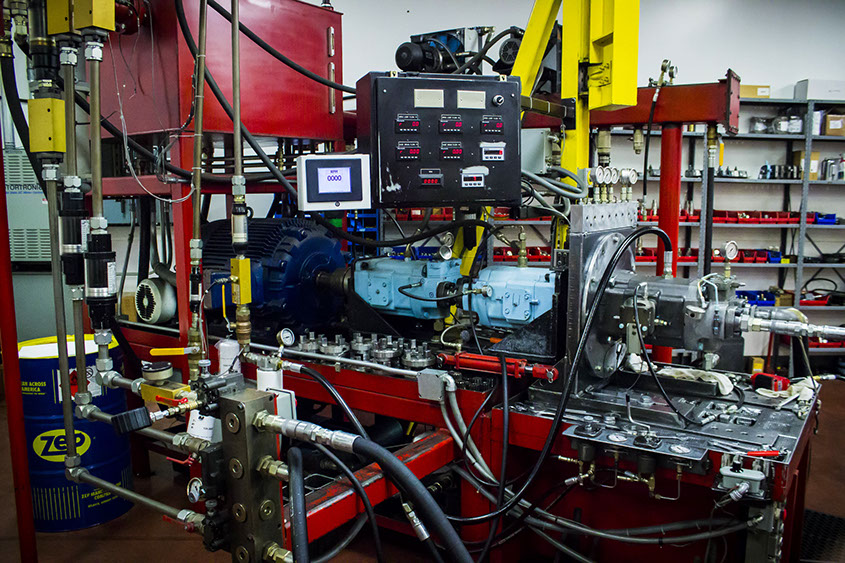 TECHNOLOGY
To ensure the highest-quality hydraulic pump and motor repair or remanufactured unit, Nova Hydraulics stays up-to-date with the latest diagnostic and assembly and test equipment. Every step of our process--from cleaning, parts lapping, assembly, test and painting - is designed to provide the best overall result. When we complete a repair, we don't take any chances--we check every hydraulic pump and motor on our pump and motor test stand custom-built to Nova Hydraulics' specific requirements to ensure your unit meets or exceeds original manufacturer's performance specifications. Our investment in specialized technology gives you the best repairs in the fastest time possible.
INDUSTRIES
No matter what industry you work in Nova's team will help you achieve high performance, long-term reliability, and maximum productivity with your hydraulic equipment. Nova Hydraulics offers extensive experience in many industries and expertise to repair and rebuild hydraulic pumps and motors for a wide variety of applications, including mobile hydraulics, drilling, construction, agriculture, molding, mining, marine, and forestry to name a few. We work with companies and customers of all sizes--from farmers to mechanics, maintenance technicians, component resellers, and more. No hydraulic pump or motor repair is too small or too big for our trained technicians.